It's that time of the year again. People are posting their lists of books they want to read this summer. I felt like this was the perfect post for my blog, because I have a lot of books I want to get to in July and August. These are books I've been wanting to get to for ages or books I'm just really excited about. Let's dive straight in!
Series




1. Catching Jordan (Hundred Oaks, #1) - M

iranda Kenneally

Synopsis
What girl doesn't want to be surrounded by gorgeous jocks day in and day out? Jordan Woods isn't just surrounded by hot guys, though-she leads them as the captain and quarterback of her high school football team. They all see her as one of the guys and that's just fine. As long as she gets her athletic scholarship to a powerhouse university.
But everything she's ever worked for is threatened when Ty Green moves to her school. Not only is he an amazing QB, but he's also amazingly hot. And for the first time, Jordan's feeling vulnerable. Can she keep her head in the game while her heart's on the line?
2. The Ask and the Answer (Chaos Walking, #2) - Patrick Ness
Synopsis (spoilers for the first book!)
We were in the square, in the square where I'd run, holding her, carrying her, telling her to stay alive, stay alive till we got safe, till we got to Haven so I could save her - But there weren't no safety, no safety at all, there was just him and his men...
Fleeing before a relentless army, Todd has carried a desperately wounded Viola right into the hands of their worst enemy, Mayor Prentiss. Immediately separated from Viola and imprisoned, Todd is forced to learn the ways of the Mayor's new order. But what secrets are hiding just outside of town? And where is Viola? Is she even still alive? And who are the mysterious Answer? And then, one day, the bombs begin to explode...
3. The Crown of Embers (Fire and Thorns, #2) - Rae Carson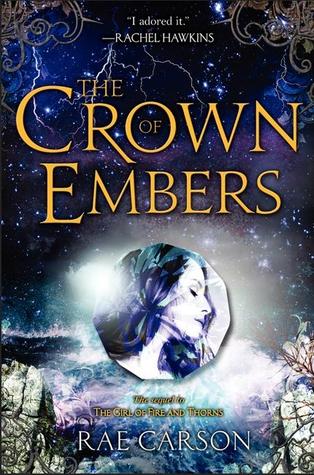 Synopsis (spoilers for the first book!)
She does not know what awaits her at the enemy's gate.
Elisa is a hero.
She led her people to victory over a terrifying, sorcerous army. Her place as the country's ruler should be secure. But it isn't.
Her enemies come at her like ghosts in a dream, from foreign realms and even from within her own court. And her destiny as the chosen one has not yet been fulfilled.
To conquer the power she bears, once and for all, Elisa must follow a trial of long-forgotten—and forbidden—clues, from the deep, hidden catacombs of her own city to the treacherous seas. With her go a one-eyed spy, a traitor, and the man whom—despite everything—she is falling in love with.
If she's lucky, she will return from this journey. But there will be a cost.
4. Lady Thief (Scarlet, #2) - A.C. Gaughen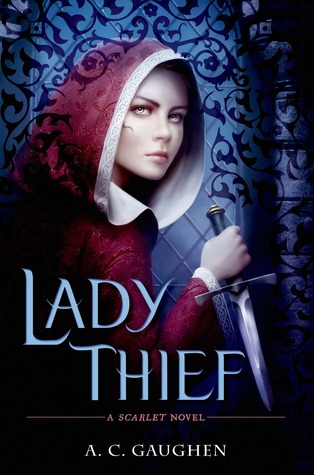 Synopsis (spoilers for the first book!)
Scarlet's true identity has been revealed, but her future is uncertain. Her forced marriage to Lord Gisbourne threatens Robin and Scarlet's love, and as the royal court descends upon Nottingham for the appointment of a new Sheriff, the people of Nottingham hope that Prince John will appoint their beloved Robin Hood. But Prince John has different plans for Nottingham that revolve around a fateful secret from Scarlet's past even she isn't yet aware of. Forced to participate at court alongside her ruthless husband, Scarlet must bide her time and act the part of a noblewoman—a worthy sacrifice if it means helping Robin's cause and a chance at a future with the man she loves.
5. The Deal (Off-Campus, #1) - Elle Kennedy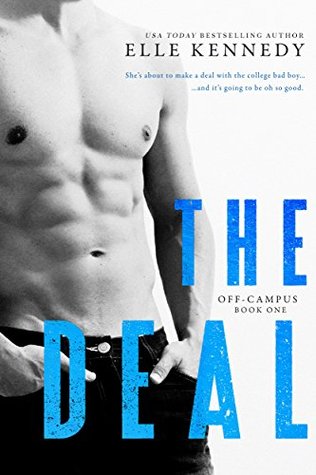 Synopsis
She's about to make a deal with the college bad boy...

Hannah Wells has finally found someone who turns her on. But while she might be confident in every other area of her life, she's carting around a full set of baggage when it comes to sex and seduction. If she wants to get her crush's attention, she'll have to step out of her comfort zone and make him take notice...even if it means tutoring the annoying, childish, cocky captain of the hockey team in exchange for a pretend date.
...and it's going to be oh so good.
All Garrett Graham has ever wanted is to play professional hockey after graduation, but his plummeting GPA is threatening everything he's worked so hard for. If helping a sarcastic brunette make another guy jealous will help him secure his position on the team, he's all for it. But when one unexpected kiss leads to the wildest sex of both their lives, it doesn't take long for Garrett to realize that pretend isn't going to cut it. Now he just has to convince Hannah that the man she wants looks a lot like him.
6. Rebel Spring (Falling Kingdoms, #2) - Morgan Rhodes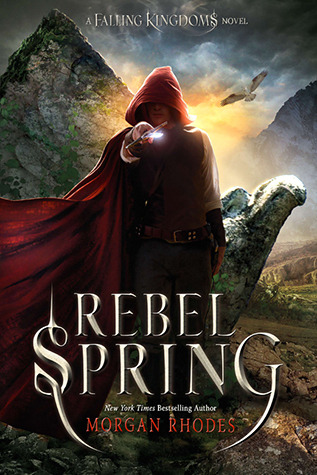 Synopsis (spoilers for the first book!)
The road to power... is paved with blood and magic.

Cleo is now a prisoner in her own palace, forced to be an ambassador for Mytica as the evil King Gaius lies to her people.
Magnus stands to eventually inherit the new kingdom but is still obsessed with his feelings for his adopted sister, Lucia.
Lucia is haunted by the outcome of the breathtaking display of magic that allowed her father to capture the kingdoms.
Jonas watched at the palace gates a troop of rebels behind him, waiting for him to tell them how he plans to overtake King Gaius.

After a bloody siege, Auranos has been defeated, its young queen orphaned and dethroned. The three kingdoms—Auranos, Limeros, and Paelsia—are now unwillingly united as one country called Mytica. But the allure of ancient, dangerous magic beckons still, and with it the chance to rule not just Mytica, but the whole world over...

At the heart of the fray are four brave young people grappling for that magic and the power it promises. For Cleo, the magic would enable her to reclaim her royal seat. In Jonas's hands, it frees his nation, and in Lucia's, it fulfills the ancient prophecy of her destiny. And if the magic were Magnus's, he would finally prove his worth in the eyes of his cruel and scheming father, King Gaius, who rules Mytica with a punishing hand.

When Gaius begins to build a road into the Forbidden Mountains to physically link all of Mytica, he sparks a long-smoking fire in the hearts of the people that will forever change the face of this land. For Gaius's road is paved with blood, and its construction will have cosmic consequences.
7. The W

inner's Curs

e (The Winner's Trilogy, #1) - Marie Rutkoski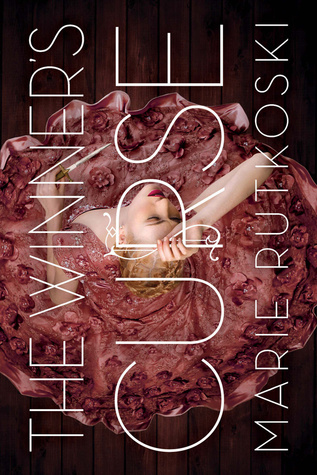 Synopsis
Winning what you want may cost you everything you love...
As a general's daughter in a vast empire that revels in war and enslaves those it conquers, seventeen-year-old Kestrel has two choices: she can join the military or get married. But Kestrel has other intentions.
One day, she is startled to find a kindred spirit in a young slave up for auction. Arin's eyes seem to defy everything and everyone. Following her instinct, Kestrel buys him—with unexpected consequences. It's not long before she has to hide her growing love for Arin.
But he, too, has a secret, and Kestrel quickly learns that the price she paid for a fellow human is much higher than she ever could have imagined.
Standalones
8. Amy & Roger's Epic Detour - Morgan Matson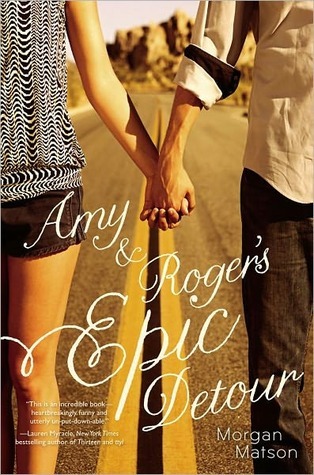 Synopsis
Amy Curry is not looking forward to her summer. Her mother decided to move across the country and now it's Amy's responsibility to get their car from California to Connecticut. The only problem is, since her father died in a car accident, she isn't ready to get behind the wheel. Enter Roger. An old family friend, he also has to make the cross-country trip - and has plenty of baggage of his own. The road home may be unfamiliar - especially with their friendship venturing into uncharted territory - but together, Amy and Roger will figure out how to map their way.
9. The Ballroom - Anna Hope
Synopsis
Where love is your only escape ....
1911: Inside an asylum at the edge of the Yorkshire moors,
where men and women are kept apart
by high walls and barred windows,
there is a ballroom vast and beautiful.
For one bright evening every week
they come together
and dance.
When John and Ella meet
It is a dance that will change
two lives forever.
10. Freakboy - Kristin Elizabeth Clark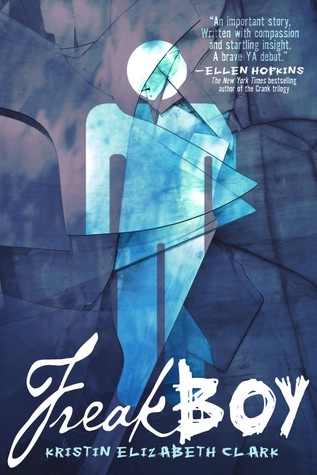 Synopsis
From the outside, Brendan Chase seems to have it pretty easy. He's a star wrestler, a video game aficionado, and a loving boyfriend to his seemingly perfect match, Vanessa. But on the inside, Brendan struggles to understand why his body feels so wrong—why he sometimes fantasizes having long hair, soft skin, and gentle curves. Is there even a name for guys like him? Guys who sometimes want to be girls? Or is Brendan just a freak?
11. Summerlost - Ally Condie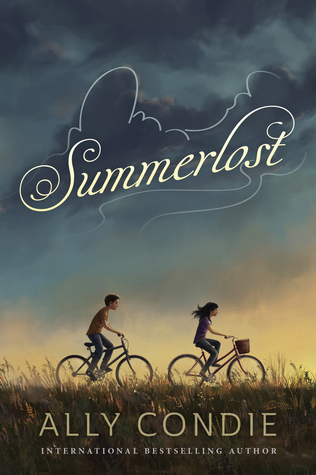 Synopsis
It's the first real summer since the devastating accident that killed Cedar's father and younger brother, Ben. But now Cedar and what's left of her family are returning to the town of Iron Creek for the summer. They're just settling into their new house when a boy named Leo, dressed in costume, rides by on his bike. Intrigued, Cedar follows him to the renowned Summerlost theatre festival. Soon, she not only has a new friend in Leo and a job working concessions at the festival, she finds herself surrounded by mystery. The mystery of the tragic, too-short life of the Hollywood actress who haunts the halls of Summerlost. And the mystery of the strange gifts that keep appearing for Cedar.
12. Night Film - Marisha Pessl (Re-read)
Synopsis
Everybody has a Cordova story. Cult horror director Stanislas Cordova hasn't been seen in public since 1977. To his fans he is an enigma. To journalist Scott McGrath he is the enemy. To Ashley he was a father.
On a damp October night the body of young, beautiful Ashley Cordova is found in an abandoned warehouse in lower Manhattan. Her suicide appears to be the latest tragedy to hit a severely cursed dynasty.
For McGrath, another death connected to the legendary director seems more than a coincidence. Driven by revenge, curiosity and a need for the truth, he finds himself pulled into a hypnotic, disorientating world, where almost everyone seems afraid.
The last time McGrath got close to exposing Cordova, he lost his marriage and his career. This time he could lose his grip on reality.
Do you have any books planned out for the summer? Have you read any of the books I'm planning on reading? What did you think about them?